Community Update 21.3.2003
EA und DICE haben eine neue offizielle Map zur Verfügung gestellt. Sie heißt Operation Aberdeen. Herunterladen könnt ihr sie euch direkt bei Electronic Arts.
Auszug:
Ten hut soldiers!
Last week we left you with the 1.31 patch, available here. This week we've got something special for you! DICE and EA have put together another free map for your fragging pleasure -- this one's called Operation Aberdeen. Read on to learn more about the map!
The New Map
Operation Aberdeen is an epic tank battle set deep in the deserts of North Africa. Soldiers will need to control both outpost points, and the points surrounding the central town to claim victory. Similar to Coral Sea in design, Operation Aberdeen combat focuses on one particular vehicle type -- tanks. That isn't to say you won't find an artillery piece or two of course. Download Operation Aberdeen today!
Moving Forward
Now that the 1.31 patch is out, many of you may be thinking, "What's next?" Rest assured that there will be additional patch support and free content in the months to come! We'd like to remind you to keep sending feedback to the BFHQ email address. Even if you don't see a reply, we want you to know that we read each and every email you send us. Your constructive feedback is valuable to us so please keep it coming.
In Other News
You may have recently entered our Battlefield 1942 Newsletter Sweepstakes. During this 60-day period, visitors signing up for the official Battlefield 1942 Newsletter were pooled into a group in which we randomly chose 5 winners to receive the following prizes: (1) Battlefield 1942 PC-CD game, (1) Battlefield 1942 Road to Rome PC-CD game, and (1) NVIDIA GeForce4 video card bundle.
Lucky for you, and unlucky for them, none of the 5 chosen winners replied back to us in the 14-day period indicated on the sweepstakes rules page. So what does this mean? We've decided to hold a second chance drawing. By the time you read this community update, 5 more winners will have been emailed. So if you signed up for the newsletter and haven't checked your email lately, do it now! Who knows, maybe you've been picked to win!
Server Info Page
Ever wonder what server settings we use on the official EA servers? Look no further -- we've got a brand new server info page that should answer all of your questions!
As always, stay tuned to this space for details. Now move out on the double soldier, Aberdeen is waiting to be conquered!
EAComMike and the rest of the Battlefield 1942 Team.
Bilder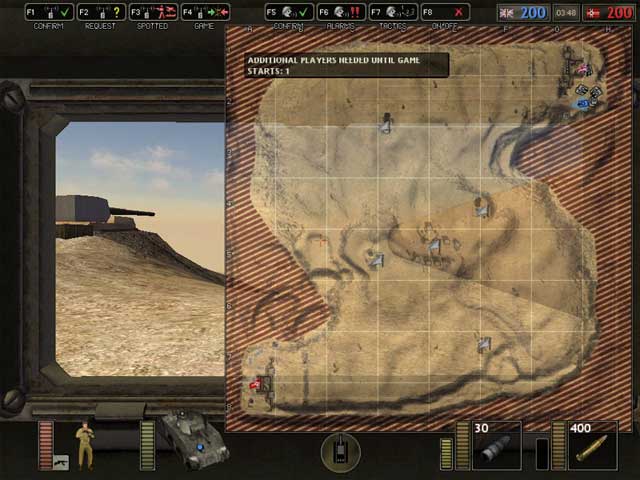 Links und Quellen